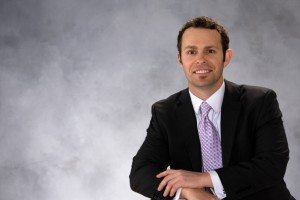 I'm Ryan D. Bright, a Partner at the law firm of Klein DeNatale Goldner where I handle complex personal injury and product liability litigation.
I was born and raised in the Central Valley of California in the city of Bakersfield, and went on to receive his undergraduate degree and law degree in San Diego, California. I have a 10.0 Superb Avvo Rating, the highest rating possible by the Avvo attorney rating service. I have been selected to The National Trial Lawyers Top 40 Under 40, and was previously selected as one of The National Trial Lawyers Top 100 lawyers in Southern California.
In addition to representing individuals in California, I have also represented individuals on a national level having been admitted pro hac vice to represent individuals in 23 states. I have even represented individuals from England and Canada in claims brought against manufacturers here in the United States.
MY PROMISE TO YOU
Honesty: I will always be up front and honest about your case. This includes explaining what your rights are and what they are not. This also means being honest about whether I think your case is an appropriate fit for me to be your San Diego Auto Accident Lawyer. Not every case is a good fit. In the event that your case is not, I will make every effort to provide you sound advice and get you in contact with another lawyer who may be better suited for your case.
Explanations: I will take the time to explain the legal process to you. You have most likely never been in a similar situation in your life and you are looking to a San Diego Auto Accident Lawyer for guidance. One thing I pride myself on is not putting time limits on the initial client meeting because this is often when you will have the most questions. This meeting will last as long as needed to ensure that you feel comfortable and understand the plan going forward.
Availability: My law firm has three offices located in San Diego, Bakersfield, and Fresno. These three office locations allow me to serve clients from San Diego to the Central Valley. And while I am more than happy to meet with you in our office, I have no problem with meeting you at your house or a place that is convenient for you.
Rapid Response: Getting to the scene of an event as quickly as possible is critical to preserve evidence and capture the atmosphere in the area at the time of the event. Many times I have our in-house investigator at the scene of the event within 24 hours, and often within the same day. And where appropriate, we will hire and dispatch a team of experts (engineers, accident reconstructionist, fire experts, etc.) to the scene immediately.